Not much info yet

The ConceptD OJO Windows Mixed Reality Headset features a 4,320 x 2,160 display, detachable and swappable head strap design, easy inter-pupil distance adjustment, and a classic white finish. It has a patented built-in sound pipe technology, and software-assisted interpupillary distance (IPD) adjustment technology that lets the wearer modify the gap between the eye's pupil and the display distance for sharper, clearer images and a more enjoyable experience.
" Finally, there's the Acer ConceptD OJO Windows Mixed Reality headset. It has twin 2.89-inch LCD displays, offering 4320 x 2160 resolution per eye at up to 90Hz refresh rates. There's inside-out tracking, integrated speakers, a microphone, and a 3.5mm headphones jack.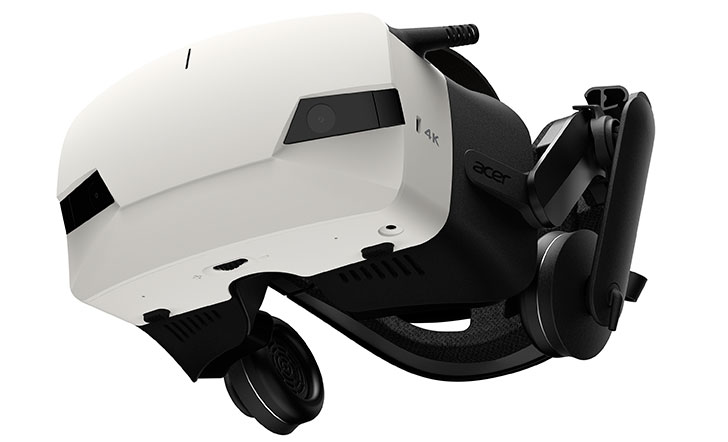 It hooks up via HDMI 2.0 and USB 3.0, like all Windows Mixed Reality headsets, and comes with motion controllers. It weighs 550 grams, not including the cable"
Note that they also mentioned StartVR ONE at the conference (its part of the "ConceptD" series) so it looks like its still going to be a product:
FollowFollow @ Acer
Together with # ConceptD PCs, ConceptD OJO and StarVR One provide the most immersive and efficient tool for animators and game developers. https://pbs.twimg.com/media/D34lfUQXkAAR6Cv.jpg:large
StarVR one developer program is $3,200 No word if the official version is cheaper