Hello,
Last year Pimax declared the coming of the 12K QLED. Though the trials and tribulations of Covid-19 impeded our journey to a better virtual reality, we are pleased to announce that Pimax's constant efforts in VR research and development have reaped an interim harvest that we are ready to show our users.
We are happy to invite you to the Pimax Crystal Launch Event scheduled on May 31st, 1 p.m. PDT on Youtube, Pimax official channel .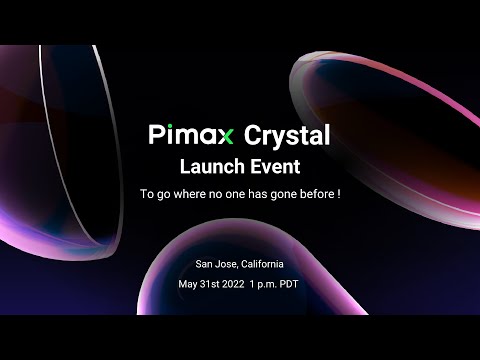 Further details can be found on Pimax official website (https://pimax.com).

What new device or technology do you think will be showcased at this event? Please leave a comment below, and one lucky member will be chosen to receive a mysterious reward!
Sincerely yours,
Pimax Crystal Team